Buy Wholesale Cabinets Return Policy

Upon item delivery, please inspect the items for any damages. We will deny refund requests if the product has been assembled or installed.
Once an order is shipped, delivered, or picked up, there is a 25% restocking charge on all returned items. Accessories, toe kicks, fillers, and moldings are nonrefundable. Acceptable returns are unopened RTA cabinets, in original condition, with a 25% restocking fee. Please look your order over carefully and review your order.
You are responsible for ensuring that your order matches what you discussed with your sales representative. By paying for a Buy Wholesale Cabinets invoice, you agree to all the terms listed above. Multiple factors may change the estimated arrival date of out-of-stock cabinets. We will work with you promptly to fulfill it.
If, for any reason, the cabinets do not arrive on time, we will refund that particular cabinet or work out a different size to replace it. Requests for replacements are valid for 30 days after the order is received.
My order hasn't arrived yet. Where is it?
We apologize for any inconvenience caused by the delay in the delivery of your order. We understand your concern and want to assure you that we are actively working to resolve this issue for you.
Shipping and delivery times can sometimes vary due to unforeseen circumstances such as high demand, logistical challenges, or external factors beyond our control. However, rest assured that we are committed to getting your order to you as soon as possible.
Thank you for choosing our services, and we look forward to resolving this matter to your satisfaction.
Do you deliver on public holidays?
Yes, we are committed to delivering your orders even during public holidays. We understand that holidays are a particular time for celebrations and gift-giving, and we want to ensure that you can enjoy our services without any disruptions.
Our dedicated team and delivery partners work diligently to fulfill orders and make deliveries on public holidays. However, please keep in mind that there might be slight delays due to the increased volume of orders and potential limitations imposed by certain areas during holidays.
We value your trust in us and appreciate your understanding during holiday periods.
Is next-day delivery available for all orders?
While we strive to provide fast and efficient delivery for all our customers, next-day delivery may not be available for every order. The availability of next-day delivery depends on various factors, including the item's availability, your location, and the specific delivery options offered for your area.
Please note that certain items may require additional processing time before they can be shipped. In such cases, we will provide you with an estimated delivery date to set clear expectations.
Do I need to be there to sign for delivery?
Yes. We offer a signature-required delivery option for customers who prefer added security and peace of mind. When you choose this option, it ensures that someone is present to sign for the delivery upon its arrival.
Having a signature requirement helps ensure that your package reaches you safely and that it doesn't fall into the wrong hands. It provides an extra layer of protection, particularly for valuable or sensitive items.
Do you deliver to my postcode?
Absolutely! We strive to deliver our products to as many locations as possible, including your postcode. We have an extensive delivery network that covers a wide range of areas to ensure that our customers can enjoy our services no matter where they are.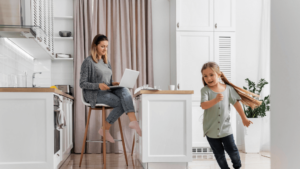 Transform your kitchen into a hub for all generations with our multigenerational home kitchen design guide. Satisfy needs of all household members!
Read More »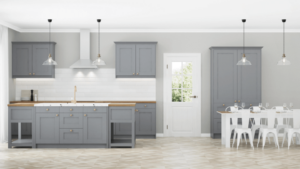 Introduction When we say kitchen renovation, many immediately think of nice gatherings that will happen in a new, tidy kitchen.
Read More »